Contact Our Dental Office – Avon, CT
We Can't Wait
to Hear From You!
It is our goal to provide a dental office for the whole community, which is why you'll find nothing but welcoming, calming, and personable team members who are eager to help you get started on a path to a healthier smile. If you have questions or would like to set up your first visit, call the number below or send us an email! We look forward to meeting you!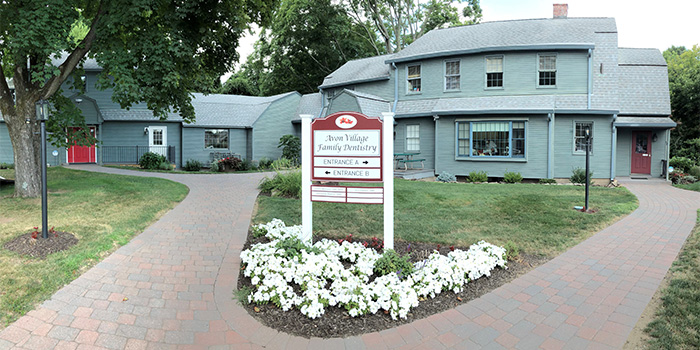 Please enter through Entrance B if you are here for an appointment with the Dentist, and Entrance A if you are here for your routine cleaning.
Avon Village Family Dentistry
Lauren Mentasti, DMD, MPH
Samantha Weston, DMD
Ann Sagalyn, DMD
32 E Main St
Avon, CT 06001
Office Hours:
8:00 am – 5:00 pm
8:00 am – 5:00 pm
8:00 am – 7:00 pm
8:00 am – 5:00 pm
8:00 am – 12:00 pm