Dentist – Avon, CT
Get To Know
Dr. Lauren Mentasti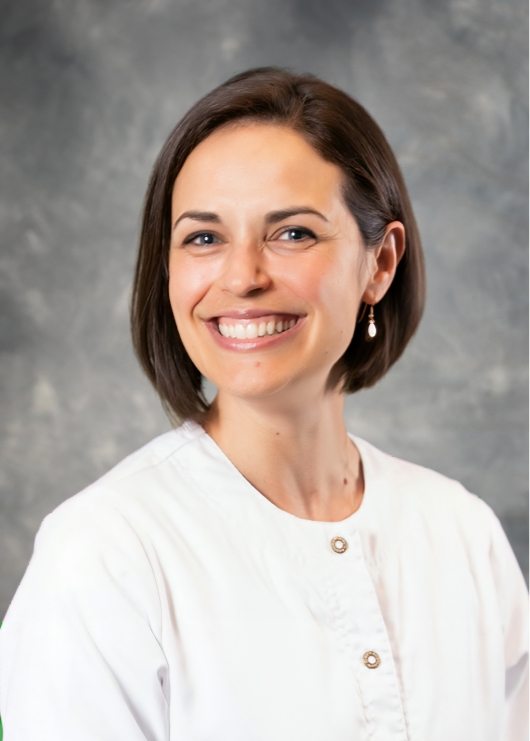 Dr. Mentasti has been practicing in Avon since 2009, and she loves getting to know her patients and caring for their individual needs. She particularly likes working with patients who have had negative dental experiences in the past and helping them overcome their fears with a personalized, compassionate approach. She looks forward to welcoming you and your loved ones into the practice.
More About Dr. Mentasti
Dr. Mentasti has always aspired to do something in the healthcare profession, and it was actually her mom who suggested she go into dentistry. Her mom knew that she liked working with her hands, had an artistic side, and was interested in the sciences. While in high school, Dr. Mentasti applied to UConn's combined degree program (BS/DMD), and she was the first to graduate from this program.
After earning her bachelor's degree in molecular and cellular biology at the University of Connecticut, she continued her education at UCONN to receive her degree as well as a master's in public health. Her thesis focused on access to care for underserved populations, a cause that remains close to her heart today. Since then, Dr. Mentasti has completed advanced training focused on implant placement, sleep apnea therapy, endodontics, cosmetic dentistry, oral pathology, and radiology. She is a Preferred Provider for Invisalign. Dr. Mentasti maintains active memberships in the American Dental Association, Connecticut State Dental Association, and Hartford Dental Society. One of her passions is teaching, and she is an adjunct faculty at the UCONN School of Dental Medicine where she spends time with the next generation of dentists. Dr. Mentasti enjoys working with the students to instill the values that she holds dear - in particular, honest and ethical dentistry.
Dr. Mentasti lives in Collinsville with her husband, Ryan, and their two young children. They also have two furry family members - a mini-Australian Shepherd and a cat. Dr. Mentasti loves to work out and actually moonlights as a personal trainer (she runs a fitness program for our staff)! Her favorite way to stay active, however, is to spend time hiking outdoors with her family.