Emergency Dentistry – Avon, CT
Call Us When Dental Pain Strikes
The term "dental emergency" can refer to many different things: a broken tooth, a lost restoration, severe oral pain, and so on. No matter the dental injury, you need to have it treated as soon as possible. Our team is ready to make you comfortable, and we'll take whatever steps are needed to resolve the problem quickly. Call us right away for an emergency dental appointment.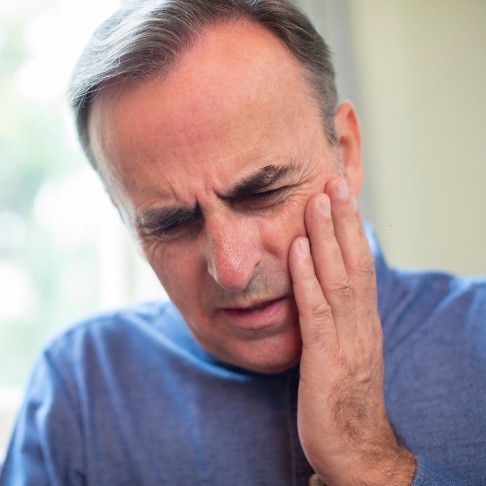 How We Treat Dental Emergencies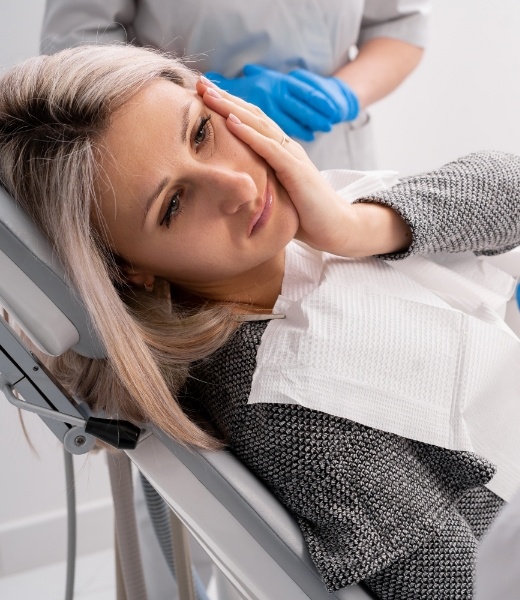 Comprehensive Emergency Exam: We'll complete a detailed exam to narrow down what's causing your emergency and its seriousness. This may include taking X-rays depending on the nature of the problem.
Review Findings: We'll review the results of the exam and explain which treatments are recommended. You won't be pushed into making any sort of decision, and the cost will always be explained upfront.
Get the Care You Need: The agreed-on treatment plan will be executed as quickly as possible. Our goal is to get you out of pain before your injury has a chance to worsen.
Understanding the Cost of Dental Emergencies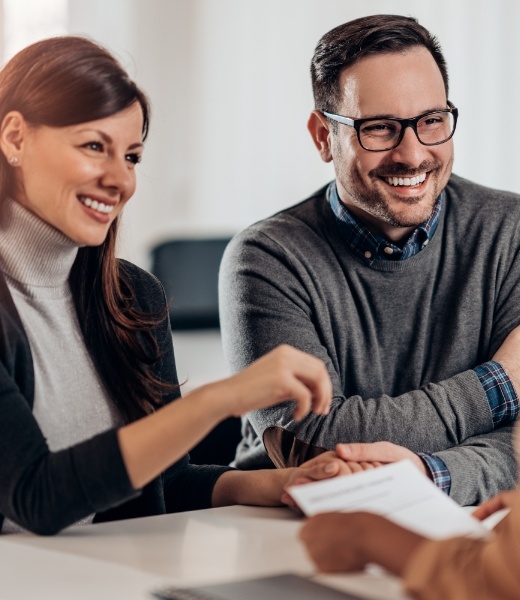 The cost for replacing a lost restoration isn't the same as having a tooth removed altogether. The amount you pay for emergency treatment varies based on how complex the issue is. Our top recommendation will always be whatever treatment is most ideal for your oral health, and any associated costs will be explained to you. We'll also outline your financial options so that your emergency care doesn't put a strain on your budget.
Keys to Preventing Dental Emergencies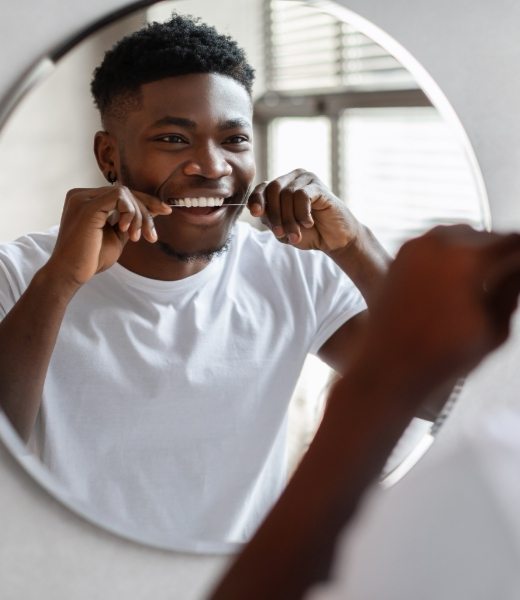 Brush and floss twice daily. Bacteria can build up on your teeth, and you need to remove them before they have a chance to do lasting harm.
Visit us twice a year for a checkup. We may notice troublesome symptoms, and we can remove any plaque that you've missed on your own.
Do not use your teeth as tools.
Wear a mouthguard to better protect your teeth and soft oral tissues.